FULL SERVICE GROOMING SALON
Please Contact us to schedule an appointment for your dog's grooming needs. Too busy for an appointment during the day? Why not treat your dog to a day at doggie daycare followed by a fresh grooming just in time for you to pick your pup up after work!! Our groomers are very talented with years of experience. You will be pleased with your dog's appearance. Regular Grooming is very important in keep your dog healthy.
Flexible Scheduling, Very reasonable pricing, Professional service, please call today!!! 515-249-7072 or email us at
BarksAndWags@Hotmail.com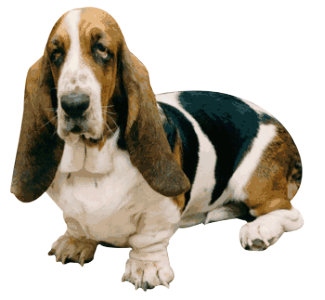 Barks and Wags is proud to offer the BEST PRICES AROUND!
Our Deluxe grooming packages offer our clients the most grooming services all packaged together for the best price and value. We take the guess work out of grooming. Your dog will enjoy the experience and you will love the quality of a Barks and Wags groom. Come experience the difference today!
Why should you groom your dog at Barks And Wags?

* Great Prices - Barks and Wags proudly offers the most comprehensive dog grooming package around. Are you sick of being charged for every little service when you visit the groomer? At Barks and Wags we offer one low price and we package all of our services together to save you money! Our Deluxe Groom Packages offer the most services for the best price!

* Professional Quality Grooming - Our customer service standards are very high. Our groomers will talk with you to help you achieve the your desired look. We will speak with you when you drop off your dog to find what you want. When you pick up your dog we will go over the dog's groom with you to make certain we achieved the look that you desire. We will educate you on what needs to be done to achieve the coat that you want your dog to have. We will listen to you! We will share our knowledge with you so you can maintain proper grooming at home in between visits.

*Convenient - We have drop off times as early at 7 AM with pick ups as late as 6 PM. You may drop your dog off in the morning and then pick them up in the afternoon on your way home from work. We also offer Saturday appointments. There is no cost to keep your dog at Barks and Wags all day when they are being groomed. Many of our guests love being able to drop their dogs off on the way to work. Our groomers will tell you when you may come pick up your dog when you drop them off. No more waiting by the phone for the groomer to call for pickup. If you need something special just ask. We want to make it easy for you and your dog to come see us.

*Knowledgeable Staff - Our groomers know their stuff! Our groomers will educate you on everything you need to know about your dog's hygiene needs. Our groomers are passionate about their job and they attend continuing education seminars all year long to stay up to date on the latest trends and information. You can count on our groomers to take the time to speak with you about your dog's grooming needs.

* Caring and Trustworthy - Our staff has established a great reputation by always being honest, kind, caring, informative, attentive, careful, and passionate. When you take your dog to Barks And Wags you know you are leaving your dog at a safe place that is clean and comfortable. At Barks And Wags we treat people and dogs how we want to be treated. We care about the clients and the dogs who visit us every day.

Barks And Wags Grooming Packages And Services

Deluxe Groom
Includes all of the following services:

*Full body clip (style is owner's choice or we can pick a style for you)
*Hygiene Groom
*Face, Fanny, and Foot clip
*Spa Bath
*Premium Shampoo
*Premium Conditioning treatment
*Nails trimmed
*Ears cleaned
*Ears plucked/shaved
*Glands expressed- by request
*Full coat blow dry
*Full coat brush out
*Leave in coat conditioner
*Canine Facial
*Hand made bow for the collar


Deluxe Bath
Includes all of the following services:

*Spa Bath
*Premium Shampoo
*Premium Conditioning treatment
*Nails trimmed
*Ears cleaned
*Ears plucked
*Glands expressed - by request
*Full coat blow dry
*Full coat brush out
*Leave in coat conditioner
*Canine Facial
*Hand made bow for the collar

Add on services

*DeShedding Treatment to dramatically reduce shedding
*Cocoanut Oil treatment
*Therapy Bath treatment
*Flea treatment
*Anti Itch treatment
*DeMatting

A La Carte services

Nail Trim
Nail Trim with Grinding
Sanitary Groom
Face Trim